Over the last years the DDI Framework has been created and continuously improved together with numerous partner organizations, ranging from industry and academia to associations and public bodies. We are proud of being part of a growing European ecosystem boosting data driven business opportunities.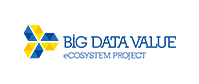 European Commission / BDVe / BDVA
The DDI Framework development is supported by the Big Data Value Ecosystem (BDVe) Project – a coordination and support action, co-funded by the European Commission within the H2020-EU 2.1.1. Programme under the grant number 732630. See www.big-data-value.eu for further information.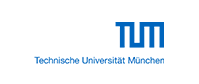 Technical University Munich (TUM)
The DDI Framework was continuosly evaluated and finetuned in the context of ongoing lectures in Data-Driven Innovation. See https://www.ei.tum.de/ldv/lehre/data-driven-innovation/ for more information.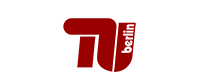 Technical University Berlin (TUB)
The early development DDI Framework has been partially funded by the Technical University of Berlin.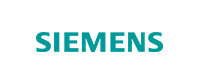 Within Siemens, the Data-Driven Innovation Framework is applied to support various Busines Units to explore their data-driven business opportunities.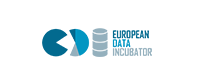 The Data-Driven Innovation Framework is also used to train startups of the European Data Incubator https://edincubator.eu/.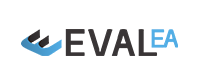 Evalea is developing tailor-made tools for online evaluation and the follow-up monitoring of the DDI framework within organizations. The modules are part of the Evalea HR Toolbox, a comprehensive toolkit covering all aspects of individual and organizational learning and development.

Aitaro is a consulting and services company focused on data-driven innovation. Aitaro combines an innovative and iterative approach with the three success factors of innovation: deep technological know-how in Data Science and Machine Learning, strong user orientation and sustainable business models. In numerous projects with corporations, mid-sized companies and startups, they have proven to successfully implement data-driven process and product solutions.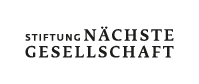 Foundation for the Next Society gGmbH
The non-for-profit "Foundation for the Next Society" is hosting the development and rollout of the Data-Driven Innovation Framework with particular focus on its social impact. See www.next-society.org for more information.
The ongoing work with the DDI framework is supported by a growing community of committed people who are concerned with the practical application of the content, both in profit and non-profit organizations.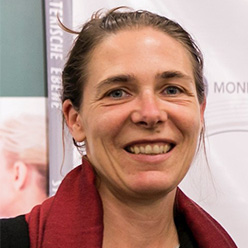 Sonja has been working for Siemens AG for over 15 years as a key expert for global innovations and projects in the Big Data & Artificial Intelligence sector. She is professor at the Technical University of Munich (TUM), holds more than 20 patents in data-based technologies and is the author of over 80 scientific publications. The conceptualization of the Data Driven Innovation Framework is based on her recent research on data & AI.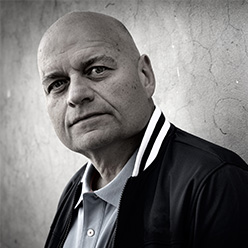 As anthropologist, organizational consultant and managing director of the "Next Society Foundation", Bernhard focuses on the cultural dimensions of digital change. Providing appropriate tools for this endeavor is key to a future not only for a happy few, but for the rest of us. This purpose fuels his activities – and determines both the subject of his new book, on which he is currently working and his engagement within the DDI Framework.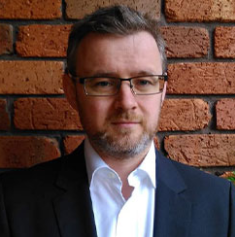 Ed is a research leader at the Insight Centre for Data Analytics and a funded investigator at LERO – the Irish Software Research Centre. He has presented at numerous events and has given invited talks at Berkeley, Stanford, and MIT. Ed has worked extensively with industry and government advising on the adoption patterns, practicalities, and benefits of new technologies. He is Vice President of the Big Data Value Association, and a Lecturer in Informatics at the National University of Ireland Galway (NUIG).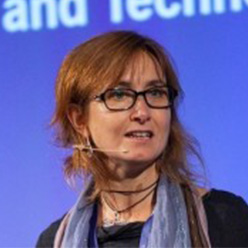 Ana is an engineer with strong background in design and technology strategy and has an extensive experience of over 20 years working for industry and Research/Innovation organizations and communities. She is a data enthusiastic specialized in innovation management, ecosystems and socio-economic impacts of technology.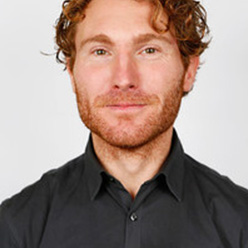 Tjerk is a policy advisor and researcher in the field of data-driven innovation, public sector digitization and impact assessment of novel ICTs. He has a background in design, media studies and law & technology. He has practical experience in design- thinking and applying 'by-design' methods. He currently works at TNO, a Dutch Research & Technology Organization, where he leads a program on trustworthy AI.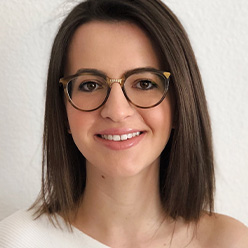 Ingra has been mixing analytical skills with simple, yet powerful visualizations since the beginning of the project. She brings to the team creativity, business knowledge and an endless curiosity for technology and society. She is a candidate for master's degree in industrial economics at TU Berlin, and has worked for companies like Siemens, Rolls-Royce, The Coca-Cola Company and Airbus before.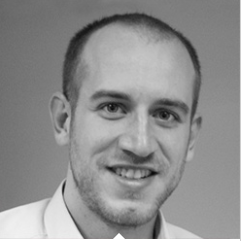 David thrives in the balance of research and practice. He continued his passion for research after his master's in business administration and is teaching and researching the effectiveness of training and development. As founder of Evalea GmbH he is utilizing these insights to help organizations facilitate learning, development and change with smart software tools.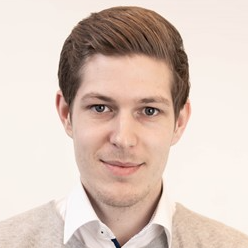 Johannes has been working on the topic of product development and innovation through emerging technologies for years. Through his two study backgrounds in International Management and Mechanical Engineering, he combines engineering know-how with innovation and startup methods. As founder of Aitaro GmbH, he now focuses on data-driven innovation to leverage the enormous untapped potential of data.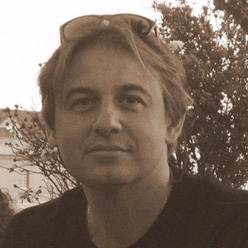 Dr. Jean-Christophe Pazzaglia
Love for innovation and co-design made Jean-Christophe to embrace an ICT career. Today, as a member of the center of expertise in Public Sector within SAP Labs France he oversees the Higher Education and Research field involved in the BDV PPP and investigator of the AI4EU pilot called AI4Citizen. He is leading the SAP Digital Studio and loves to apply Design Thinking to co-create with customers and partners.
"The DDI Workshop worked very well. Companies were satisfied and they all thought it was very relevant to define their business strategies."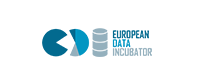 Diego López-de-Ipiña González-de-Artaza, PhD
Associate Professor / MORElab/DEUSTEK – Principal Investigator EDI – European Data Incubator's Project Coordinator
"The DDI workshop we organized for the SMEs in Murcia was a great success. The expectation was very high and all available seats were booked within 24 hours after the workshop was published online. The participants appreciated very much to have a tool at hand that guides them in systematically analyzing new data-driven business ideas. After the workshop participants were looking forward to put the tool in practice in their companies."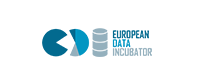 Tonny Velin
Director – answare CEEIM Spain
"The DDI Workshop was one of the highlights of the BDV PPP Riga Summit. It was skillfully managed to explain the methodology and to show its application on the basis of a real use case. The workshop was very practical and highly interactive, engaging everyone in the audience in active participation. This greatly helped to learn essentials of the method and to see the importance of all its elements for successful data-driven innovation."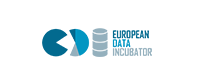 "The DDI Workshop is a great workshop format that helped us tremendously to efficiently deep dive and structure both the supply as well as the demand side of a concrete prescriptive Siemens SCM Use Case."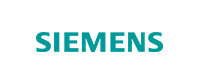 Markus Zechel
Innovation & Program Manager, Analytics Translator at Siemens